Amazon, the No. 1 online retailer in the world is one of the most important trendsetter for work place organization and labour relations in the 21st century. And so the perspectives of industrial action, unionization and collective bargaining at that company are a crucial issue for the labour movement of today and tomorrow.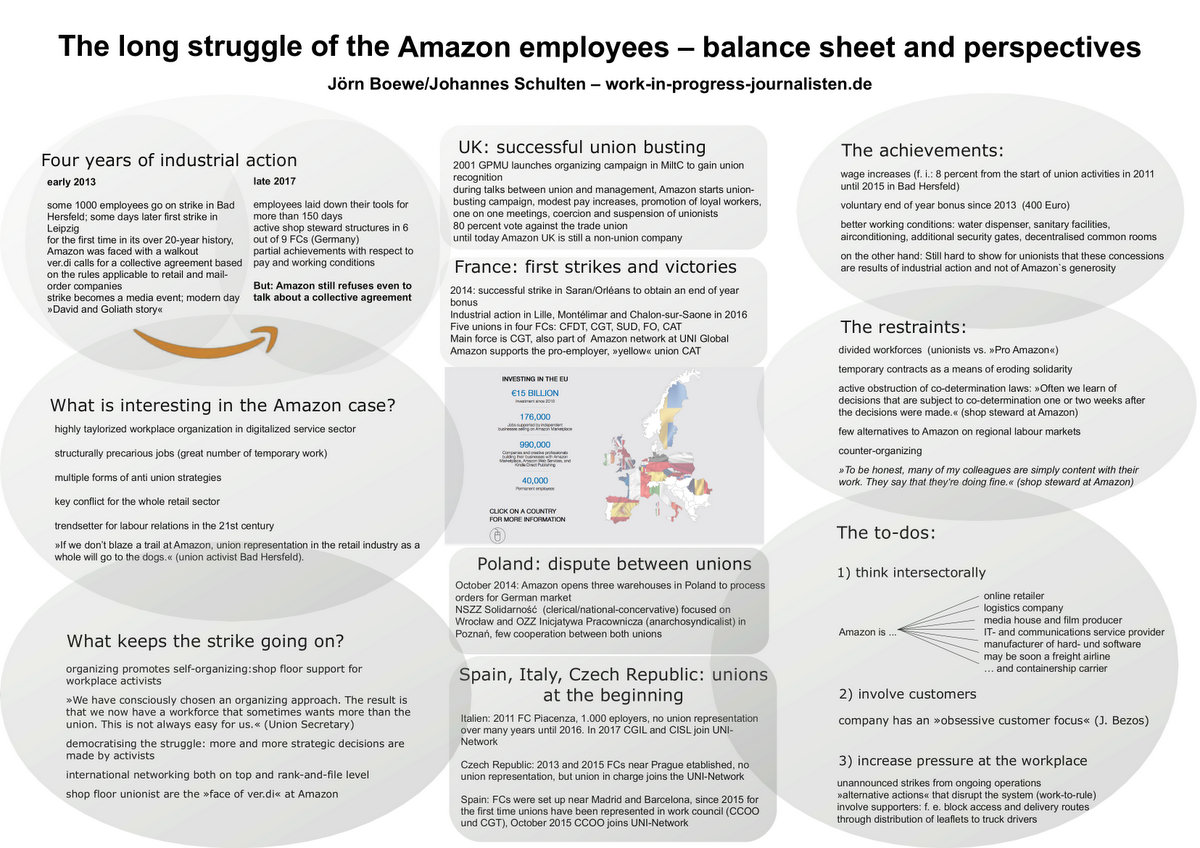 We will discuss these points at this year's conference of the journal Historical Materialism: Research in Critical Marxist Theory, at the SOAS University in London on Friday, 2 p. m. re (look here for conference timetable).
For all who cannot attend or may be interested in a brief overview, here's our presentation for download.